Perforated Plastics...to specification
Product Announcement from McKey Perforating Company, Inc.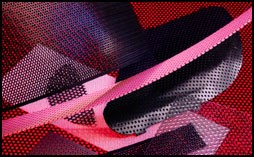 Successful perforated plastics demand superior expertise, and nobody knows this better than the perforating professionals at McKey Perforating. By adding our experience to a plastic sheet perforation application, end users gain the corrosion resistance, lightness and cost-effectiveness of perforated PVC, polypropylene and other plastics, while avoiding the pitfalls that the perforated plastics process can bring.
No oil contamination- McKey operates a selection of plastic-only equipment, designed to run in an oil free setting for minimum compromise of finished components
Tooling precision- Because plastics cannot be leveled or flattened, precise tooling and proper clearances are critically important. McKey's in house tooling experts can create custom tools to draw peak performance out of any plastic sheet
Materials insight- Plastic materials vary widely in their reaction to perforation. Some become wavy, others will shatter, crack, splinter, fray, or discolor. McKey materials experts work with customers to minimize difficulties and maximize performance in a completed component
Secondary operations- Shearing, slitting, forming, rolling and lasering are all performed in house, creating finished components ready for final assembly
For full details on perforated plastics, contact McKey and they will provide design support and technical assistance to ensure functional, consistent, cost effective perforated plastics.
---