High Precision Thermocouple, Voltage USB Devices
Featured Product from Measurement Computing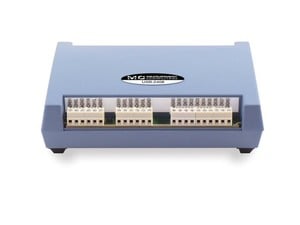 USB-2408 Series
High Precision Thermocouple, Voltage USB Devices
KEY HIGHLIGHTS
The USB-2408 Series of USB data acquisition (DAQ) devices have 24-bit resolution for highly accurate measurements. Features include thermocouple or voltage configuration per channel along with digital and counter functions. Up to two analog outputs are available.
Stay Connected with MCC:

About Measurement Computing
Measurement Computing designs and manufactures data acquisition devices that are easy to use, easy to integrate, and easy to support. Included software options are extensive and provided for both programmers and non-programmers. Free technical support and low cost of ownership make Measurement Computing the easiest choice for DAQ.