Rugged C cell battery holder for Military use
Product Announcement from Memory Protection Devices, Inc.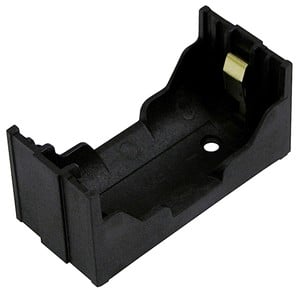 Rugged C Cell Battery Holder with Stainless Steel-Gold Plated Contacts. Wide usage in memory back up systems and primary power. Features: Easy battery changes without any tools or soldering Light weight with high strength Not for use with batteries without a positive nub due to reverse polarity protection. Contacts: Bright Gold plating over stainless steel base metal Excellent in backup applications or low current applications Outstanding resistance to corrosion Low resistance, under 50 mΩ Plastic: PBT*, excellent chemical and solvent resistance Broad service temperature range with excellent thermal cycling performance Excellent toughness and strength.
---