Worlds first CR1225 Vertical Battery Holder
Product Announcement from Memory Protection Devices, Inc.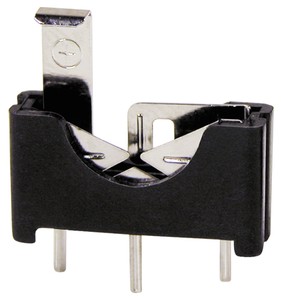 MPD is proud to have released the world's first CR1225 vertical coin cell holder this year. The BS-1225-PC, including an installed CR1225 battery, has a height of less than 14.5 mm and a footprint of less than 15.4 x 4.8 mm. The small and powerful CR1225 battery has a nominal capacity of about 50 mAh, but fits into a much smaller area than other typical coin cell batteries, such as the CR2032 which has nearly double the radius. The BS-1225-PC is also extremely stable and secure once mounted to the PCB, which is no surprise given that it utilizes the same tested and proven latching feature as our larger vertical holders.
---