Automotive Technology Platform (ATP)
Featured Product from Mentor, a Siemens Business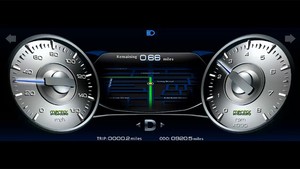 Successfully Adopt Open Source Software
As a Board Member of GENIVI, and with a seat on the Yocto Advisory Board (with already over 2,000 contributions to the Yocto source tree), Mentor brings the experience necessary for the successful adoption of open source software by automotive tier one suppliers and OEMs.
Effectively Use The Latest SoCs and Hardware Platforms
ATP is available on the latest SoCs including the Freescale i.MX6, Renesas R-CAR H1, and TI OMAP 5 reference boards and is readily customized for production boards.
Deliver Rich and High Performance Multimedia and Graphics Experiences
ATP is an instrumented platform from kernel to the graphics layer, and enables the profiling of the entire embedded IVI system and eases the delivery of high performance graphics. Integrate the appropriate UI technology including HTML 5 and QT for your specific needs.
Get to Market Quickly and Maintain Software Effectively
Take advantage of extensive service and delivery experience that has been part of over ten vehicle launches and an extensive partner network.
Meet Connectivity and Security Needs
Consumer electronics experiences are driving the need for greater connectivity and functionality in IVI systems. With ATP and the Mentor Embedded Hypervisor you have the flexibility of multiple technical implementations to address both your connectivity and security needs.