MicReD: Thermal Testing Hardware
Product Announcement from Mentor, a Siemens Business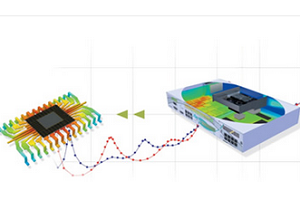 The MicReD® (Microelectronics Research and Development) family of hardware and software products enables component and systems suppliers to accurately and efficiently thermally test, measure and characterize integrated circuit packages, single and arrayed LEDs, stacked and multi-die packages, power electronics, thermal interface materials (TIMs), and complete electronic systems. MicReD was a spin-off company created by researchers at the Department of Electron Devices at the Budapest University of Technology & Economics (BME).
MicReD products are used in the semiconductor, consumer electronics, transportation and LED industries. Customers include Bosch and Automotive Lighting as well as many world-leading semiconductor manufacturers such as IBM, Infineon, LG, Philips, ST Microelectronics, Siemens and Samsung and specialist universities/research centers.
MicReD's highly acclaimed hardware is also widely used in the optical field at world renowned companies and research centers such as Denso, Toyota, Lumileds, and Osram as well as KOPTI (Korea) and ITRI (Taiwan).
---