Valor: PCB Manufacturing Solution
Featured Product from Mentor, a Siemens Business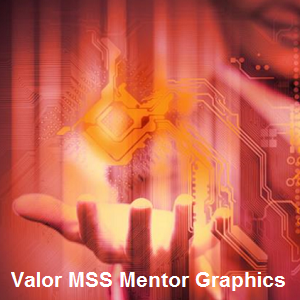 One platform supports your entire manufacturing process
Valor MSS seamlessly integrates the entire PCB manufacturing process with one easy-to-manage platform. Available as an end-to-end suite, each module may be also installed separately.
Foundation
Valor MSS Foundation manages the factory's master data, enforced routing and master schedule, providing seamless integration to ERP. Learn more.
Process Preparation
Valor MSS Process Preparation automates the full DFx cycle, providing process development, DFA analysis, SMT programming and test engineering for PCB assembly operations. Learn more.
Production Planning
Valor MSS Production Planning creates an intelligent, optimized PCB production plan on multiple lines, based on actual machine and feeder capacity, materials and configuration. Learn more.
Valor Parts Library (VPL)
Valor Parts Library (VPL) provides accurate and pysical models of electric components and connectors used in PCB manufacturing, test and assembly, delivered in a consistent, CAD/CAM-friendly format. Learn more.
Asset Utilization
Valor MSS Asset Utilization helps managers isolate and improve problem areas in PCB manufacturing lines, increasing asset utilization and production efficiency. Learn more.
Material Verification
Valor MSS Material Verification automates error control in material management, ensuring that a PCB factory line will not run until all material set-ups are correct. Learn more.
Material Traceability
Valor MSS Material Tracability module provides the materials history needed to minimize liability and comply with customer tracability requirements. Learn more.
Quality Management
Valor MSS Quality Management (QM) delivers comprehensive paperless quality management with full product and process traceability. Learn more.
Business Intelligence
Valor MSS Business Intelligence helps PCB assembly line managers deliver product on-time, eliminate waste and improve asset utilization, first pass yield and DPMO. Learn more.