MEMORY FOAM - CONFOR FOAM
Product Announcement from Merryweather Foam, Inc.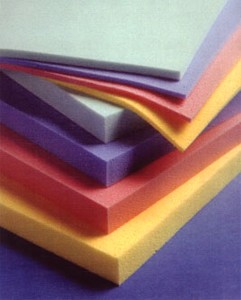 CONFOR FOAM
Do you have the need for comfort?
Our CONFOR® foams offer a unique combination of seemingly conflicting properties that are ideal for comfort management and protective padding applications. These urethane foams soften and conform when exposed to warmth, giving gentle, virtually pressure-free support. When the foams take a direct blow, however, their high energy-absorption characteristics enable them to absorb up to 97 percent of an impact. While they are slow to recover after deflection, they effectively resist compression set. Three standard densities and several stiffnesses are available
CONFOR foams are available in a range of densities and stiffnesses.
CONFOR is a trademark licensed to Aearo Company
---