Bus Bars Value Add Assembly
Featured Product from Mersen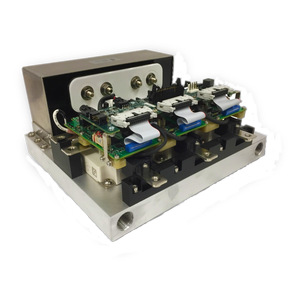 Thanks to our deep knowledge of bus bars and many of the surrounding components Mersen is uniquely positioned to offer an optimized solution by including other components around the bus bar. During the design phase, we can conceive a full assembly almost like all the components are a part of the bus bar instead of you adding on these parts. Full component integration allow a more compact overall package, a more efficient solution allowing for a lower material cost while increasing productivity during the various assembly processes.
Benefits
Reduction of Temperature of the bus bar and capacitors,
Reduce size of buss bars,
Decrease Semiconductor, input and output T° interconnection,
Increase components lifespan,
Minimize low equivalent resistance,
Minimize low equivalent serial inductance,
Optimize the time and production cost absolutely necessary for EV/ HEV, industrial, solar, wind application, with large volume quantities of laminated bus bar.
Capabilities
During bus bar manufacturing process include the components assembly using our brazing and soldering capabilities as well as pressed or screwed technics.
Integrate fuse function within bus bar.
Leverage our cooling skills to Integrate cooling function into the bus bar and surrounding components.
Include monitoring sensors in the heart of the assembly where it matters the most.
Adapt our Capacitors design to optimize integration with Bus Bars.