Select-a-Fuse from Mersen available online
Featured Product from Mersen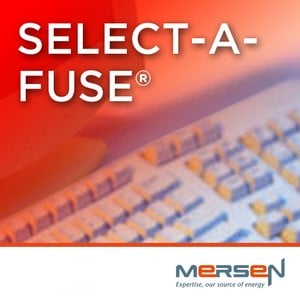 Mersen's new content is not limited to expanded online product information. Select-A-Fuse has moved to the web! Select-A-Fuse online has all the great features you have come to expect, such as motor sizing charts and curve comparisons. In addition, the new online tool includes:
An Arc Flash Calculator you can use to calculate incident heat energies for Mersen's Amp-Trap 2000® current-limiting fuses
Data and selection routines for our low- and medium-voltage capacitor fuses, High-Speed J fuses, and FSPDB finger-safe power distribution blocks
Click here to go to Select-A-Fuse online!