How Harmonic Distortion Impacts Equipment & Costs
Product Announcement from Mesta Electronics, Inc.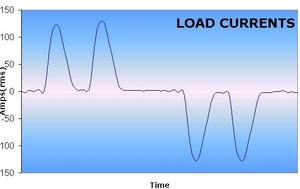 Electronic equipment and controls such as AC/DC motor drives, AC/ DC heating equipment, computers, and other commonly used devices immensely overburden electric utilities with harmonic distortion. This harmonic distortion can result in the overheating of electrical apparatus, premature equipment failure, and interference with the operation of electronic controls.
Electric utilities are using more sophisticated metering equipment to monitor power factor so that distortion power factor is now measured in addition to the traditional displacement power factor.
This can result in substantially higher charges on a facility's utility bill or other penalties imposed by the utility supplier.
Many electrical consultants are therefore including compliance with IEEE 519-1992 requirements in their design specifications. These IEEE requirements limit the amount of harmonic distortion that installed equipment and facilities can inject back onto the utility lines.
Many passive approaches have been devised in the past, aimed to minimize harmonic distortion. Special transformers, and passive filters have all brought some type of harmonic relief, but not without severe limitations. Since the generated harmonics are a function of the actual load, which can vary during the course of operation, it is nearly impossible to design a passive filter in advance, which will be effective for all loads and harmonic conditions.
Mesta Electronics' Mesta DPM™ is a true active filter. Its implementation does not require detailed knowledge regarding the nature of the load(s), or the type of harmonics present. The Mesta DPM™ responds to the exact need as it develops.
Mesta's cutting edge technology, expertise and outstanding engineering are available to solve your challenges . Visit our website, or e mail us with your questions - we welcome your inquiries
---