Bar Code Decals and Labels
Service Detail from Metal Marker Manufacturing, Inc.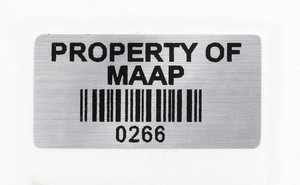 Want to track your assets but prefer the convenience of decals? Our barcode labels provide an excellent solution to your inventory and asset management solution.
At Metal Marker, we produce high quality decals and labels for industrial use. Add barcodes, QR codes, and data matrix codes. Made custom for your application.