Engraving and Etching
Service Detail from Metal Marker Manufacturing, Inc.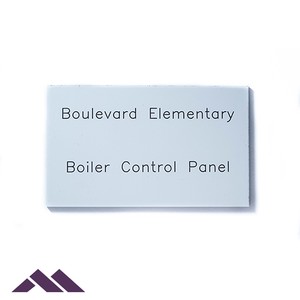 Metal Marker is an all inclusive manufacturer of various Engraved Metal and Plastic products utilized to add value to our customers' end product or business. Metal Marker can also Chemically Etch products for marking on critical parts and assemblies. Chemical Etching can be done on most metals. Metal Marker can help you with low or high volumes. We have the ability to comply with Mil-Standard marking required by most military and aerospace contractors. Please see the chemical etching and engraving pages for additional information on engraving & etching.
Our customer service representatives can work with you to develop a solution to best meet your needs. Please contact one of our customer service representatives to obtain additional information or a quote for engraving and etching.