Stamped Metal Tags
Service Detail from Metal Marker Manufacturing, Inc.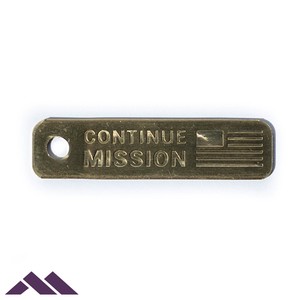 Stamped metal tags have characters that are recessed into material. Stamped metal tags can be serialized and are great for identification purposes such as asset identification tags. Stamped metal tags can be made of many different materials including aluminum, stainless steel, cold rolled steel, brass and copper.
Stamped metal tags can be made to your specifications or we can work with you to develop stamped metal tags to meet your requirements. We have the ability to produce stamped metal tags to the size and shape you require with our in house die shop. Metal Marker can mark stamped metal tags with your logo or any other designs you request. We have the capability to efficiently produce both small and large quantities.
Metal Marker's ISO9001 + AS9100 Certified Quality Management System, award winning quality and delivery and knowledgeable customer service representatives makes Metal Marker you source for stamped metal tags. Please contact one of our customer service representatives to obtain additional information or a quote for stamped metal tags.