Tamper Resistant Decals
Service Detail from Metal Marker Manufacturing, Inc.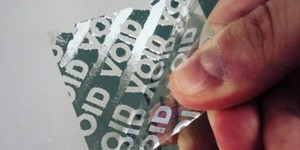 Want to mark your property and assets with decals to prevent theft and ensure security? Our security laminates can leave a "VOID" marking upon a surface if they are removed (perfect for asset tags or warranty stickers).
At Metal Marker, we produce decals and labels for a wide range of applications. Make the call today to get started on your custom identification solution.