Precious Metal Nanoparticles
Service Detail from Metalor Technologies USA Corporation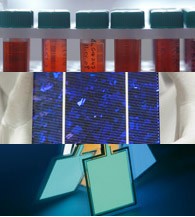 Within the dedicated nanotechnology development team focused on precious metal nanoparticles and colloids, Metalor manufactures gold and silver as nanoparticles and colloids for specific applications in the diagnostics and electronics industries. New manufacturing processes have been developed, through which an effective control of particle size, morphology and dispersion properties is achieved. Special attention is also given to ensuring cost-effective production routes, allowing customers to deliver competitive nano-enabled products to their markets.
Selected nanotechnology projects are also being pursued on the basis of innovative processes and precise market positioning.
Gold colloids for diagnostic applications
Metalor manufactures colloidal gold from high purity gold salts, which exhibit superior labelling properties in rapid test diagnostic applications.
These are the properties which distinguish our gold colloids:
High purity
High sensitivity
High stability
Each batch is systematically controlled: absorbance, size, particle size distribution (PSD) and uniform spherical shape are analyzed. Four sizes are currently available: 10 nm, 20 nm, 30 nm and 40 nm.
Customized protein conjugation is available upon request. Combined with our gold colloids, the custom conjugation services allow the development of high quality conjugates, using reagents supplied by the customer or sourced by Metalor.
If you need additional information on our products we will be pleased to respond to your demand, please don't hesitate to contact us.
---