Amperometric Sensor for Gas-Phase Oxygen
Featured Product from Mettler-Toledo GmbH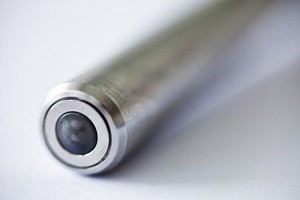 Unaffected by Environmental Challenges
Because amperometric gas sensors are insensitive to dust, moisture and many interfering gases, they can be inserted in-line where they will deliver reliable, accurate values. With the ability to measure at-line, you can reduce the costs associated with inert gas consumption in blanketing and storage applications.
Intelligent, Preventive Diagnostics
METTLER TOLEDO's polarographic oxygen sensors use Intelligent Sensor Management (ISM®) technology with enhanced diagnostics that monitor the sensor's health conditions. The Dynamic Lifetime Indicator (DLI) provides a real-time assessment of the remaining sensor lifetime, measured in days, to help you prepare for replacement when necessary.