Collect+™ Data Collection Software
Featured Product from Mettler-Toledo GmbH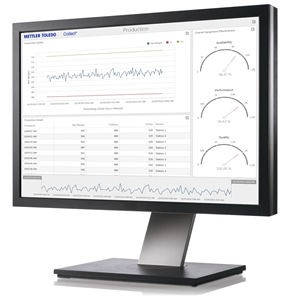 Complete Solution for Process Monitoring
Collect+™ data collection and visualization software can bring a new perspective to your processes by graphically representing process trends and enabling you to make informed business decisions. Transparent views into your operation are critical to maintaining high quality and profitable manufacturing.
Your Trusted Solution Partner
Let our experts help you to find the best weighing solution for your process. Combine the flexibility of our software solutions with the durability of our equipment to assure a complete and robust solution for your operation.