ILD/LD Triangulation Sensors from Micro-Epsilon
Featured Product from Micro-Epsilon Group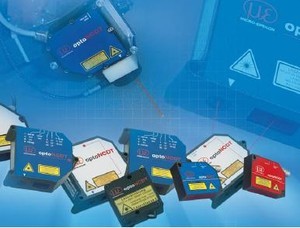 MICRO EPSILON GROUP offers the largest selection of state-of-the-art triangulation laser sensors. Measurement ranges from 0.5mm up to 2000 mm with extreme accuracy (< 1 micron) guarantee the success of your measurement.
With 12 different categories and more than 100 laser sensors, each optimized for a specific application, we can offer the right sucessful solution with the best performance in the industry.
Download your Free Triangulation Catalog as well as your Free Application Guide.
The ILD1302 and 1402 series set the standard for a true measurement at low cost. The ILD1700 series is the industrial benchmark when it comes to a high performance measurement. The ultimate CCD triangulation sensor is the ILD 2300 series, which offers the best measurement money can buy.
In each performance class we offer laser sensor with special features for individual application requirements:
DR: direct reflective sensor - model for measuring on mirror/transparent surfaces
LL: anti speckle sensor - model for measuring on shiny and rough surfaces
ACU: large stand off sensor - model for measuring with extended stand off
SC: food grade IP69K - model which complies to the IP69K standard
LD: analog PSD - model for high speed measurement
Special models like the analog LD series are designed to tackle the most challenging dynamic applications. With 100kHz analog frequency response it is as fast as a 1GigaHz digital laser.
The ACCU series, unique in the industry, features extreme accuracy at a large stand off.
The ILD1700-1000 is the first accurate triangulation sensor measuring up to a distance of 2000mm.
The latest addition to the triangulation family is the 2300 series, which uses advanced real time target compensation at 50,000 readings per second. It can measure in diffuse and specular mode and can even read thickness of transparent objects.
All Micro Epsilon ILD models incorporate the latest CCD technology optimized for triangulation measurements, resulting in real time surface compensation (RTSC). A precise measurement at any target regardless of light quantity, angle and lighting conditions is guaranteed.
If you cannot find a sensor which fits your needs, please contact MICRO EPSILON, we offer custom designed sensors. Our experienced team is more than happy to work with you.