Pressure Transmitter with Temperature Output
Featured Product from Micro Sensor Co., Ltd.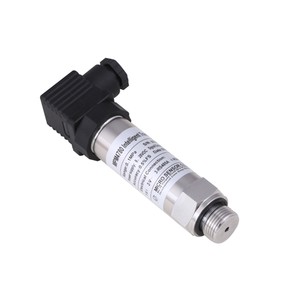 MPM4780 Intelligent Pressure Transmitter is a highly integrated measurement product with high stability and good accuracy. It is available for pressure signal and temperature signal output that in accordance with standard MODBUS-RTU protocol.
MPM4780 pressure transmitter can be applied in many fields which involve high accuracy required measurement of fluids.
Features
1. RS485 communication interface, Standard MODBUS-RTU Protocol output;
2. netting available;
3. Short protection and reverse polarity protection;
4. Full stainless steel construction, compact size, and light weight
5. Good output consistency and replaceable.
6. Range: -100kPa…0kPa~10kPa…100Mpa (Pressure)
Specification:
Range: -100kPa…0kPa~10kPa…100Mpa (Pressure); 0m~3.5m…200mH2O (Level)
Pressure type: Gauge / Absolute
Accuracy: ±0.5%FS
Output: RS485 Interface(MODBUS-RTU protocol)
Storage Temp.: - 40°C~85°C
Power Supply: 9V~28V DC, 15V DC (recommended)
Impact: 100g, 11ms
Protection: IP65(B1,B2); IP63(B3); IP68(Level)
Housing: S.S. 316L
Diaphragm: S.S. 316L
More details, feel free to contact us via email or visit our website.