In-Building LMR Fiber Optic Transmission System
Product Announcement from Microwave Photonic Systems, Inc.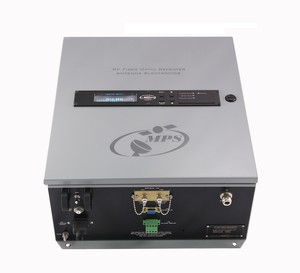 MPS is pleased to announce the addition of the IDAS-340 to the in-building wireless product portfolio. The IDAS-340 utilizes proprietary and field proven RF Fiber Optic technology to transmit and receive the desired spectrum of 378-430 MHz (UHF Lower) and 450-512 MHz (UHF Upper) trunked radio frequencies.
The IDAS-340/LMR complements MPS's offering of IDAS systems such as the IDAS-800 Public Safety and the ISAT-7700 Emergency Satellite Telephone System.
The system can be integrated into architectures requiring Point-To-Point or Point-To-Multi-Point topologies supporting user augmentations found within Government Facilities, Hospitals, Schools, Parking Garages, and Public Transit Facilities.
About Microwave Photonic Systems:
MPS is a full service design, integration, and test certification contractor offering full spectrum in-building distributed antenna solutions.
---