From Aerospace to Welding..We Have Your Fabric
Featured Product from Mid-Mountain Materials, Inc.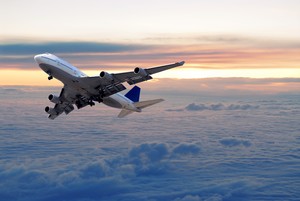 From Aerospace to Welding, We Have Your Solution.
Mid-Mountain Materials, Inc. has been engineering solutions for high-temperature resistant applications in industries around the globe for forty years. Automotive and Power Generation. Aerospace and Petrochemical. Aluminum and Industrial Processing. Steel and Hearth. Just to name a few.
Our knowledge in diverse materials technologies, and our experience with abrasion resistant, chemical resistant and heat resistant applications allows us to address your applications challenge with confidence. Our vertical integrations give us the ability to provide a competitively priced product, with a shorter lead time and increased quality control. Send us some information about what you are looking for, and we will find the right solution for your application.
Mid-Mountain Materials, Inc. is an ISO 9001:2008 certified manufacturer of engineered thermal insulation barriers and seals that provide environmental protection, emissions control, and energy conservation.
Our expertise in diverse material technologies and specialized engineering capabilities enables us to engineer and manufacture innovative thermal insulation solutions for a wide range of applications across many industries.
Vertical integration and a strong commitment to research and development provides our customers with cost-effective solutions for applications ranging from seals for gas fireplaces, to airbag fabric for spacecrafts.
We utilize a broad range of materials to ensure our customers get a product specifically suited to their application. Our materials can withstand temperatures ranging from 400ºF • 204ºC to over 5000ºF • 2760ºC (no oxygen present), and include:
Silica fabrics and textiles
Coated fabrics
Fabricated thermal protection seals, blankets and curtains
Thermal insulation blankets and papers
High performance industrial textiles
Refractory cements, coatings and moldables
Since 1976, Mid-Mountain has been servicing the global market in industries such as Aluminum, Aerospace, Automotive, Appliance, Hearth Products, Primary Metals, Petrochemical, Foundries, Power Generation, and many more.
We at Mid-Mountain welcome the opportunity to work with your company, to find better ways to protect your people, your equipment, and our environment. In partnership we can engineer unique, cost effective solutions to your thermal application requirements.