Heat Resistant Fabric Solutions
Featured Product from Mid-Mountain Materials, Inc.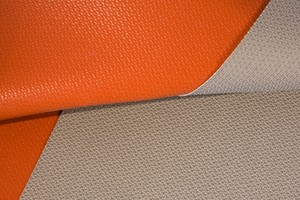 Mid-Mountain Materials, Inc. are specialists in manufacturing heat resistant fabric for a wide range of industries. We have expertise in diverse materials technologies and our specialized engineering capabilities allow us to manufacture novel fabrics with diverse features.
Our Range of Heat Resistant Fabrics
Over the years, we have developed a standard range of heat resistant fabrics as we have worked with clients. Now our products have a wide range of features, allowing us to provide a solution for many applications that are ready-to-ship.
ARMATEX® is our range of coated fabrics, the coatings are used for heat-resistance but also provide abrasion resistance, as well as a range of other benefits suitable for different applications. SILTEX® are different types of silica fabrics that are widely used in the petrochemical and shipbuilding industries due to the high continuous operating temperature of 1800oF.
HYTEX® is a large range of high-temperature resistant textiles, which are available in different types of configurations. We also use our heat resistant fabrics to develop fabricated seals, curtains, and blankets and thermal insulation blankets, mats, and papers.
Research and Development
A huge part of our business is research and development of new heat resistant fabrics. While we have a standard range of fabrics, if these aren't sufficient, we are able to work with clients to create a completely bespoke solution.
Our applied research engineering team is committed to utilizing global resources to discover the most advanced solutions to even the most unique application needs. Our vertical integration enables us to provide customers with genuine product innovation, greater control over the quality of the heat resistant fabric, and shorter turnaround times.
We invite new and old clients to bring us their challenge that requires a unique solution and welcome the opportunity to provide a suitable solution with our heat resistant fabrics.
Customer Satisfaction
Since Mid-Mountain Materials, Inc. was established, we have strived to exceed our customer's expectations by supplying the highest quality heat resistant fabric with outstanding service.
Our customers are the reason for our success, and our close relationship with them has allowed us to develop heat resistant fabric solutions that have had great success. The ISO 9001:2008 certification of our Quality Management System provides customers with the confidence that our products are the best quality.
We continue to seek and develop new ways to solve our customer's problems with our range of heat resistant fabric. If you have an application that requires a heat resistant fabric but are not sure of the best solution, please contact us and our team will be happy to help.
Mid-Mountain Materials, Inc. is an ISO 9001:2008 certified manufacturer of engineered thermal insulation barriers and seals that provide environmental protection, emissions control, and energy conservation.
Our expertise in diverse material technologies and specialized engineering capabilities enables us to engineer and manufacture innovative thermal insulation solutions for a wide range of applications across many industries.
Vertical integration and a strong commitment to research and development provides our customers with cost-effective solutions for applications ranging from seals for gas fireplaces, to airbag fabric for spacecrafts.
We utilize a broad range of materials to ensure our customers get a product specifically suited to their application. Our materials can withstand temperatures ranging from 400ºF • 204ºC to over 5000ºF • 2760ºC (no oxygen present), and include:
Silica fabrics and textiles
Coated fabrics
Fabricated thermal protection seals, blankets and curtains
Thermal insulation blankets and papers
High performance industrial textiles
Refractory cements, coatings and moldables
Since 1976, Mid-Mountain has been servicing the global market in industries such as Aluminum, Aerospace, Automotive, Appliance, Hearth Products, Primary Metals, Petrochemical, Foundries, Power Generation, and many more.
We at Mid-Mountain welcome the opportunity to work with your company, to find better ways to protect your people, your equipment, and our environment. In partnership we can engineer unique, cost effective solutions to your thermal application requirements.