COATED FABRICS & TEXTILES
Service Detail from Mid-Mountain Materials, Inc.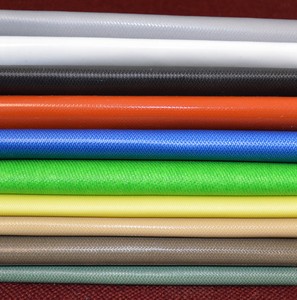 COATED FABRICS & TEXTILES
Manufactured in a variety of configurations to address your application requirements.
Mid-Mountain Materials, Inc. has been the leading supplier of precision coated fabrics and coated textiles for over 45 years. Our advanced, high-performance coated fabrics and industrial coated textiles are used in many applications across a broad range of industries, and can be fabricated, die-cut, or provided as rolled goods.
Utilizing some of the most advanced fibers, specialized weaves, and a variety of blends and coatings, our line of ARMATEX® Coated Fabrics and Textiles deliver not only superior heat protection but have exceptional durability and resistance to chemicals and abrasion.
Mid-Mountain began coating fabrics and textiles for industrial applications including welding fabrics, insulation fabrics, and thermal insulation barriers. Many of our standard products are used in industries such as welding, aluminum, petrochemical, insulation, aerospace, and automotive, and are comprised of silicone/fiberglass and silicone/silica combinations. Innovative engineering and working closely with our customers yielded more high-performance coated fabrics, giving us the unique ability to meet the requirements of a broad customer base.
Today, our specialty coated fabrics are used in technical applications such as air cargo covers, airbags, robotic protection covers, fabric for the manufacture of chemical suits and firefighting apparel, and temporary wilderness shelters. In addition to fiberglass and silica substrates, we utilize specialty fabrics including Nomex®, Kevlar®, nylon, carbon, and aramid blends, and coat with a variety of high-temperature, chemical, and abrasion-resistant coatings.
Our textiles coating is not limited to fabrics. Mid-Mountain has the capability to coat a variety of textiles including woven tape, bolt-hole tape, tadpole tape, round and square braided rope, and knit rope.
Many of our standard coated textiles can be manufactured in accordance with a variety of specifications including ASTM E84, ASTM E162, FAR 25.855, and MIL-PRF-20696F. Please visit "View By Specification" in our Technical Data Center for a complete list of specifications.
Follow us on:
Watch>>>>Company Overview Mid Mountain Materials
Mid-Mountain Materials
Mid-Mountain Materials, Inc is an insulation manufacturer providing heat resistant fabrics and thermal insulation that provide environmental protection, emissions control, and energy conservation.
We use a wide range of different materials for our heat-resistant fabrics to ensure we can provide a cost-effective solution for many different applications, including aerospace, robotics, and welding.
Our products can provide thermal insulation at temperatures of up to 5000oF, and can also provide protection against chemicals, molten splash, and abrasion.