Cargo Fire Containment
Featured Product from Mid-Mountain Materials, Inc.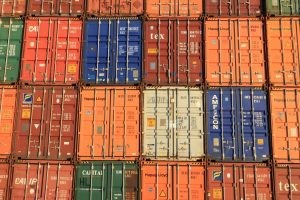 Cargo Fire Containment: Covering the Basics
Global trade is built on our ability to safely supply commodities all over the world. This depends upon secure transport between different regions, to ensure that goods from one market can be readily supplied to consumers from another. Protecting products during transit is vital to this success.
Cargo fire containment systems are widely used as part of overall safety and security measures in global haulage. As the name suggests, their primary purpose is to prevent the spread of flames through cargo holds, protecting both personnel and products in the unlikely event of a fire. They are also increasingly used to insulate electrical items and contain violent flames caused by the combustion of lithium-ion batteries.
Understanding the Value of Cargo Fire Containment
In the last few decades, the value of global shipping has increased by several orders of magnitude. Billions of metric tons of goods are shipped every single year, contributing as much as $12 trillion to the US economy. This figure represents seaborne trade alone, with air freight bringing in a further $6.2 trillion.
Though aviation is unlikely to ever compete with the bulk deadweight tonnage of shipping containers, the speed and efficiency of transit via air cannot be understated. Neither can the risks, however. Uncontrolled fires in aircraft cargo holds have the potential to become mass casualty events. In 1996, poorly-stowed cargo on a ValuJet airline flight caught fire and caused the plane to crash shortly after take-off, claiming the lives of all 110 people on board.
Cargo fire containment systems are now commonplace on freight aircraft, comprising thermal insulation barriers and – potentially – gas-suppression technology to extinguish flames without flight crew intervention. In fact, cargo covers are often used for a wide range of packaged goods regardless of whether they present a risk of combustion or not.
Where regulators like the Federal Aviation Administration (FAA) and European Aviation Safety Agency (EASA) tend to mandate the use of fire containment products like cargo covers is in the shipping of so-called dangerous goods. For instance, products that may burn violently if exposed to excessive temperatures, or those that post a risk of combustion if damaged by severe turbulence.
High-risk products that may need to be isolated using fire containment products include:
Batteries
Charcoal
Chemicals
Electronics
Cargo Covers from Mid-Mountain Materials, Inc.
Mid-Mountain Materials, Inc. develops fire containment products and thermal insulation for cargo holds and transit applications. With a wealth of experience in the fabrication of high-performance thermal composites, fabrics, and textiles, we are well-prepared to tackle the challenges of high-value industries with functional solutions.
If you would like more information about developing a cost-effective cargo fire containment system using Mid-Mountain products, simply contact a member of the team today.
Industrial Fabrics from Mid Mountain Materials, Inc.
Mid-Mountain Materials, Inc. provides industrial fabrics to an extremely diverse range of market sectors. We routinely supply value-added solutions for oil and gas facilities, that can help improve ROIs in a number of ways. If you are interested in using our industrial fabrics in your facility, you might be interested in our previous posts:
Otherwise, contact a member of the Mid Mountain Materials team today with any questions.
Looking for something specific?
We have application specific products to suit your needs - compare details side-by-side, search, and sort all of them to find what you're looking for.
Search our Products
Mid-Mountain Materials
Mid-Mountain Materials, Inc is an insulation manufacturer providing heat resistant fabrics and thermal insulation that provide environmental protection, emissions control, and energy conservation.
We use a wide range of different materials for our heat-resistant fabrics to ensure we can provide a cost-effective solution for many different applications, including aerospace, robotics, and welding.
Our products can provide thermal insulation at temperatures of up to 5000oF, and can also provide protection against chemicals, molten splash, and abrasion.