Fabricated Parts for Air Infiltration Sealing
Featured Product from Mid-Mountain Materials, Inc.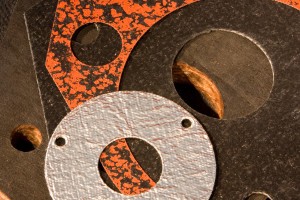 Fabricated Parts for Air Infiltration Sealing
Air leakage control is a critical activity for a wide spectrum of businesses. Contractors may be tasked with sealing building envelopes to prevent heat loss, thus energy wastage. Specialty manufacturers may be called upon to deliver precision fabricated parts that target specific pain points and air leakage paths. The only way to gain a deep understanding of where air infiltration, heat losses, or gas/particulate emissions are occurring in your workspace is through a thorough surveyance.
Combatting Air, Emission & Heat Leaks
In heavy-duty industries and high-temperature processing environments, seals are usually among the first components to succumb to wear-and-tear. Though designed to resist corrosion via process fumes and abrasion from being in contact with hard surfaces, all at high processing temperatures, air-tight seals will gradually degrade which leads to loss of functionality.
This can have far-reaching ramifications, from reduced process efficiency to regulatory non-compliance. Maintaining effective insulation is subsequently a multi-faceted necessity.
At Mid-Mountain Materials, Inc. we specialize in the development of high-performance fabricated parts built on a foundation of expertise in thermal management materials. Our base fabrics and composites are suitable for an extremely broad temperature range spanning around 400°F (204°C) to as much as 5000° F (2760°C). We match this thermal performance with high physicochemical integrity, meaning they last longer in tough conditions.
But how can this help users who have identified air leakage pain points like cracked or broken seals?
Vertically Integrated Insulation Solutions
The Mid-Mountain engineering team are experts in producing fabricated parts to exact customer specifications. We are a vertically integrated company, which allows us to provide custom solutions from internally manufactured parts that outmatch standard insulation products. Our vertical integration allows us to fabricate precise insulation systems with a high level of quality control.
Choose from a range of base fabrics, coating materials, configurations, and sizes, to develop a unique air-tight sealing solution designed to last in your specific use case. This goes for new operations building a workflow from the ground-up, and existing facilities looking to retrofit higher performance fabricated parts into existing systems.
Examples of our Fabricated Parts
Many of our existing fabricated parts are offered under the THERMOPAK® line. These cover a range of basic thermal insulation barriers used to control air flow and temperatures in challenging environments. THERMOPAK® Tadpole Gasket is ideal for air sealing at high temperatures due to its tight-core construction and low permeability coating. Typical materials include a core of fiberglass rope and a silicone cover, but we offer fabricated tadpole gaskets on a custom-basis to address specific end-user requirements.
Additionally, we offer a wide range of high-temperature seals in varying configurations. Simply share your design specifications with us and we can develop an air-tight solution that factors in the chemical and mechanical risk factors posed to the material by its immediate installation environment. This helps us to diagnose the right materials for the job, and to develop a suitable product as a result.
Fabricated Parts from Mid-Mountain
Looking for durable fabricated parts to control air leakage in your processing environment? Contact a member of the Mid-Mountain Materials team today to share your problems with us. Whether you are looking for a retrofit or a ground-up solution, we are confident that our design specialists can deliver an insulation product that exceeds your expectations and delivers long-lasting value.
Watch>>>>Company Overview Mid Mountain Materials
Mid-Mountain Materials
Mid-Mountain Materials, Inc is an insulation manufacturer providing heat resistant fabrics and thermal insulation that provide environmental protection, emissions control, and energy conservation.
We use a wide range of different materials for our heat-resistant fabrics to ensure we can provide a cost-effective solution for many different applications, including aerospace, robotics, and welding.
Our products can provide thermal insulation at temperatures of up to 5000oF, and can also provide protection against chemicals, molten splash, and abrasion.