Fabricated Parts for Light Aircraft:
Featured Product from Mid-Mountain Materials, Inc.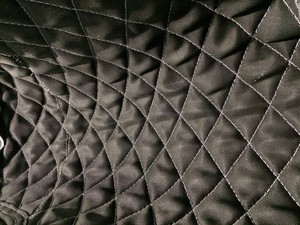 Fabricated Parts for Light Aircraft: Firewall Blankets, Insulation & More
Lightweighting is a critical part of the mandate for aeronautic engineers, who constantly tread a careful line between cost, efficiency, and performance. The price of getting it wrong can be catastrophic. That is why careful attention is paid to each and every component to ensure the comfort and safety of passengers and crew throughout the duration of their flights.
Constantly vetting the underlying fabricated parts and subsystems is a continuous process for commercial aircraft manufacturers with significant research and development (R&D) budgets at their disposal. The same cannot be said of many light aircraft manufacturers, where the need for lightweight fabricated parts such as firewalls, gaskets, and seals is just as important for safe and efficient flight.
Mid-Mountain Fabricated Parts
At Mid-Mountain Materials, we support aircraft manufacturers of all scales with a suite of precision-made fabricated parts designed to address key design areas within fuselages, manifolds, cargo holds, and more. All our fabrication solutions are made on a custom basis with customer specifications at the forefront of our minds. This enables us to generate finely tailored anti-vibration, fire suppression, and insulation systems for light and commercial-scale aircraft alike.
In this article, we will focus on some of the fabricated parts that we can provide for light transport aircraft. Though many of our components are suitable for helicopters, for the purposes of consistency we will be referring to fixed-wing planes.
Insulating Engine Compartments
Despite the rise of electrically-assisted aerial vehicles and all-electric small planes, most light aircraft today fall into conventional design brackets. They are turbine-driven with nose or wing-mounted engine compartments. Most aircraft engines work on reciprocating induction systems that direct inlet air through a filter into the carburetor heat box where fuel is injected. This mixture of air and fuel is directed to the engine cylinders via an intake manifold which generates thrust.
Various fabricated parts can be integrated into engine compartments to ensure maximum operating efficiency and to eliminate faults through gradual drifting of integrated components. Induction systems generate excessive amounts of both heat and vibration, which – if allowed to propagate through the system – can contribute to poor mechanical performance and eventual failure. High-performance insulation materials can be used to fabricate intake gaskets, blanket tube manifolds, blanket engine mounts, and fire seals to preserve induction performance without overtly increasing the weight profile of the aircraft.
Fabricated Firewalls
In the event of a fire breaking out in the engine compartment, a fire-resistant bulkhead – also known as a firewall – is designed to protect the cockpit from damage long enough for the pilot to perform an emergency landing. Many firewalls are made of stainless sheet steel or copper base alloys, but metal sheeting is often too heavy for light aircraft and the fact that thickness corresponds to better performance means the onus is often placed on using thinner sheets which offer shorter flame retardancy.
Lightweight firewall blankets comprised of high-grade flame-resistant textiles can provide the necessary fire safety and suppression characteristics for light aircraft design and manufacture. At Mid-Mountain Materials, we can generate manifold and steering firewalls using a range of insulation fabrics that combine long-lasting performance in adverse conditions with high conformability and low-weight.
Watch>>>>Company Overview Mid Mountain Materials
Mid-Mountain Materials
Mid-Mountain Materials, Inc is an insulation manufacturer providing heat resistant fabrics and thermal insulation that provide environmental protection, emissions control, and energy conservation.
We use a wide range of different materials for our heat-resistant fabrics to ensure we can provide a cost-effective solution for many different applications, including aerospace, robotics, and welding.
Our products can provide thermal insulation at temperatures of up to 5000oF, and can also provide protection against chemicals, molten splash, and abrasion.