Heat Resistant Fabric: An Overview
Featured Product from Mid-Mountain Materials, Inc.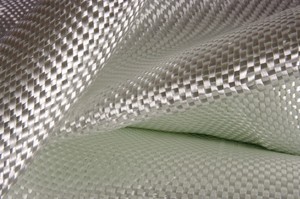 Heat Resistant Fabric: An Overview
What is Heat Resistant Fabric?
The term heat resistant fabric covers a wide range of materials with one common property - thermal insulation. A heat resistant fabric will provide protection against extreme temperatures and they are available in a range of configurations depending on the application.
Types of Heat Resistant Fabrics
There are a large variety of heat resistant fabrics, each with their own specific properties making them suited to different applications.
Coated fabrics are a common heat resistant fabric that are used in many industries. These fabrics are often used for protection purposes as they block the heat. Typical coatings include neoprene, silicone, ceramic, and refractory. These coatings are popular as additional resistant properties are also provided, including abrasion, chemical, and UV resistance. They are also extremely durable, enabling their use in extreme environments.
Silica fabric and textiles are another type of heat resistant fabrics, and these fabrics have a continuous operating temperature of 982oC. They have low thermal conductivity making them perfect thermal barriers. Refractory coatings provide high temperature resistance in extreme environments. The high resistance to a variety of chemicals, low porosity, excellent abrasion resistance, and general high strength make them one of the toughest industrial textile products in the world.
Heat resistant fabrics are also used in fabricated parts, specifically seals, curtains, and blankets, which are used as thermal insulation barriers.
Applications of Heat Resistant Fabric
Heat resistant fabrics serve a wide range of industries. The aerospace sector benefits greatly from these types of fabrics, as aeroplane components operate at extreme temperatures, which need to be contained away from the cabin and the cockpit for comfortable travel.
The fabrics can be used to ensure cargo containers are fire-resistant, for smoke seals in the cabin, in jet engine components and seals.
The robotics industry also heavily relies on heat resistant fabric for protection purposes. Robots are often used in conditions that are too dangerous for humans, such as intense heat. These fabrics are used as robot protection covers to reduce the risk of damage and to save the costs associated with any repairs.
Silica fabric is widely used in welding applications as its heat resistance provides excellent protection of personnel and equipment.
Heat resistant fabrics are also a popular choice where high temperature furnaces are used, as they can be used as linings, troughs, and burners. The high-temperature resistance enables these fabrics to ensure the linings and attachments within a furnace are sealed without the risk of melting in the extremely high temperatures. Additional properties such as splash and corrosion protection is also available for furnaces.
Heat Resistant Fabrics from Mid-Mountain Materials, Inc.
Mid-Mountain Materials, Inc. are experts in manufacturing heat resistant fabrics, due to our diverse material technologies and specialized engineering capabilities. We supply all of the different types of heat resistant fabrics mentioned above, and more.
We are able to manufacture products to specification, and our materials can withstand temperatures from 204oC to 2760oC. If you would like any information about any of our heat resistant fabrics please contact us.
Mid-Mountain Materials, Inc. is an ISO 9001:2008 certified manufacturer of engineered thermal insulation barriers and seals that provide environmental protection, emissions control, and energy conservation.
Our expertise in diverse material technologies and specialized engineering capabilities enables us to engineer and manufacture innovative thermal insulation solutions for a wide range of applications across many industries.
Vertical integration and a strong commitment to research and development provides our customers with cost-effective solutions for applications ranging from seals for gas fireplaces, to airbag fabric for spacecrafts.
We utilize a broad range of materials to ensure our customers get a product specifically suited to their application. Our materials can withstand temperatures ranging from 400ºF • 204ºC to over 5000ºF • 2760ºC (no oxygen present), and include:
Silica fabrics and textiles
Coated fabrics
Fabricated thermal protection seals, blankets and curtains
Thermal insulation blankets and papers
High performance industrial textiles
Refractory cements, coatings and moldables
Since 1976, Mid-Mountain has been servicing the global market in industries such as Aluminum, Aerospace, Automotive, Appliance, Hearth Products, Primary Metals, Petrochemical, Foundries, Power Generation, and many more.
We at Mid-Mountain welcome the opportunity to work with your company, to find better ways to protect your people, your equipment, and our environment. In partnership we can engineer unique, cost effective solutions to your thermal application requirements.