High Temperature Fabrics: HYTEX®
Featured Product from Mid-Mountain Materials, Inc.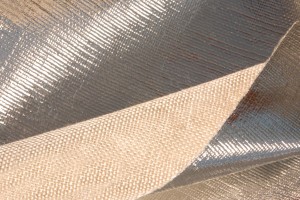 The HYTEX® Range of High Temperature Fabrics from Mid-Mountain Materials, Inc.
The first high temperature textiles Mid-Mountain Materials, Inc. manufactured were Channel Tapes and Tadpole Gaskets, which were used as seals in pellet stoves and gas fireplaces.
Since then, we have developed a wide range of high temperature fabrics for thermal insulation seals and barriers across many industries for moderate to severe environments.
HYTEX® High Temperature Resistant Fabrics
HYTEX® is Mid-Mountain's range of high temperature textiles that have an operating temperature from 400oF to 5000oF (no oxygen present) to provide the level of insulation required to meet customer requirements.
Our range of high temperature insulators exhibit excellent thermal properties and high strength. All HYTEX® textiles provide abrasion and chemical resistance, and we also have the capability to apply a specialty coating for applications where increased resistance is required.
The wide range of variations of the HYTEX® range makes them suitable for a large selection of applications, including furnace seals, removable insulation blankets and pads, oven and door seals, gaskets, engine exhaust covers, and much more.
HYTEX® 400 Kevlar® Industrial Textiles
The 400 Kevlar® range of high temperature insulators are organic, aramid fibers, which provide high chemical resistance, excellent dimension stability, and moderate thermal resistance.
Often used in aerospace, industrial and commercial applications, this range of high strength lightweight textiles is available as both woven knit or braided knit.
HYTEX® 500 Nomex® Fabrics
Applications that require abrasion resistance, high strength, and flame resistance will benefit greatly with the use of the 500 Nomex® high temperature fabrics. These textiles are commonly used in aerospace and automotive components, and thermal insulation applications that require moderate temperature resistance.
The range is available in woven, woven knit and braided knit configurations, and there are various thicknesses of these materials available to suit user requirements.
HYTEX® 700 Kevlar®-Glass Textiles
Combining the tensile strength of Kevlar® with the wear resistance of fiberglass, the 700 Kevlar®-Glass Textiles provide products with outstanding high durability and temperature resistance.
These textiles have high dimensional stability and are extremely lightweight, which makes them ideal for use as curtains, heat shields, and other thermal insulation applications.
HYTEX® 1000 Fiberglass Textiles
Manufactured using E-glass yarns, 1000 Fiberglass Textiles have a continuous operating temperature of 1000oF. The high temperature fabrics are chemical resistant and have high dielectric strength, and at elevated temperatures, they also maintain a large measure of tensile strength.
We also supply a range of high temperature fiberglass fabrics, specifically used as removable insulation blankets and pads within the insulation industry.
These high temperature fabrics are heat-treated to reduce any fraying during fabrication, have excellent abrasion resistance and low smoke emission.
HYTEX® 1400 High Performance Fiberglass Textiles
These fabrics are perfect for use in applications where E-glass products would usually fail as they are manufactured from low-alkali fiberglass yarn. These high temperature textiles have a very low weight, high strength, and excellent dimensional stability.
HYTEX® 2200 and 2500 Ceramic Fiber Industrial Textiles
This range of high temperature fabrics is manufactured from ceramic fiber yarn with no supportive carriers. The Ceramic Fiber Industrial Textiles maintain strength and flexibility while withstanding continuous temperatures up to 2200oF (2200 range)/2250oF (2500 range).
This range is highly efficient as high temperature thermal and electrical insulators due to their low thermal conductivity and high electrical resistance.
HYTEX® 5000 Carbon Industrial Textiles
The HYTEX® range of carbon industrial textiles are manufactured from heat-stabilized polyacrylonitrile (PAN) fibers, and they are recommended for short-term use at very high temperatures.
With the highest operating temperature of the HYTEX® range, these high temperature fabrics have high electrical, chemical, and thermal resistant properties for use in a large selection of applications.
The full range of HYTEX® High Temperature Resistant Fabrics is available to purchase from Mid-Mountain Materials, Inc.
Kevlar® and Nomex® are registered trademark of the E.I. DuPont Company, Wilmington, DE.
Mid-Mountain Materials, Inc. is an ISO 9001:2008 certified manufacturer of engineered thermal insulation barriers and seals that provide environmental protection, emissions control, and energy conservation.
Our expertise in diverse material technologies and specialized engineering capabilities enables us to engineer and manufacture innovative thermal insulation solutions for a wide range of applications across many industries.
Vertical integration and a strong commitment to research and development provides our customers with cost-effective solutions for applications ranging from seals for gas fireplaces, to airbag fabric for spacecrafts.
We utilize a broad range of materials to ensure our customers get a product specifically suited to their application. Our materials can withstand temperatures ranging from 400ºF • 204ºC to over 5000ºF • 2760ºC (no oxygen present), and include:
Silica fabrics and textiles
Coated fabrics
Fabricated thermal protection seals, blankets and curtains
Thermal insulation blankets and papers
High performance industrial textiles
Refractory cements, coatings and moldables
Since 1976, Mid-Mountain has been servicing the global market in industries such as Aluminum, Aerospace, Automotive, Appliance, Hearth Products, Primary Metals, Petrochemical, Foundries, Power Generation, and many more.
We at Mid-Mountain welcome the opportunity to work with your company, to find better ways to protect your people, your equipment, and our environment. In partnership we can engineer unique, cost effective solutions to your thermal application requirements.