High-temperature Refractory Moldables
Featured Product from Mid-Mountain Materials, Inc.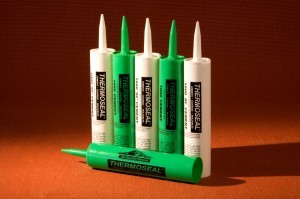 THERMOSEAL® Refractory Moldables are high-temperature resistant mixes designed for use as molten non-ferrous trough linings, furnace lining repair and patching, and fireplace applications.
Available in both high density and low density formulas, THERMOSEAL® Refractory Moldables can be formed into shapes, pushed into cracks and holes, or spread into thin sections as surface coatings.
The refractory moldables are available in a range of consistencies suited to many applications, including dry moldable, pumpable moldable, and non-wetting moldable.
Looking for something specific?
We have application specific products to suit your needs - compare details side-by-side, search, and sort all of them to find what you're looking for.
About Us
Mid-Mountain Materials, Inc is an insulation manufacturer providing heat resistant fabrics and thermal insulation that provide environmental protection, emissions control, and energy conservation.
We use a wide range of different materials for our heat-resistant fabrics to ensure we can provide a cost-effective solution for many different applications, including aerospace, robotics, and welding.
Our products can provide thermal insulation at temperatures of up to 5000°F, and can also provide protection against chemicals, molten splash, and abrasion. Learn more about us...