New Products in High-temperature Insulation
Featured Product from Mid-Mountain Materials, Inc.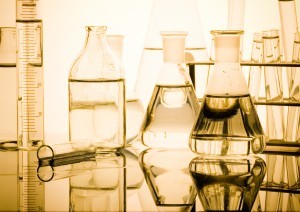 Pioneering new products in High-temperature Insulation. Research and Development is at the core of what we do, and developing close relationships with our customers allows us the opportunity to provide solutions specifically suited to a unique application.
In an atmosphere of strict confidence and respect for competitive advantage, our Applied Research Engineering Team is dedicated to researching global resources, and working aggressively to find the most advanced solution to our customers' unique application requirements.
Our broad approach to problem-solving has allowed us to pioneer many standard products that are used across multiple industries today, as well as develop custom coatings and specialty textiles for non-standard applications.
Unique to Mid-Mountain is our vertical integration, which gives our customers the advantage of product innovation, a more competitive source, greater control over product quality, and shorter lead times.
Our comprehensive knowledge of materials, combined with our vertical integration and experience, ensures our customers receive the foremost products available in the industry today. We know it isn't always easy to find the solutions for your application. Bring your challenge to us, and give our team the opportunity to solve your problem.
Mid-Mountain Materials, Inc. is an ISO 9001:2008 certified manufacturer of engineered thermal insulation barriers and seals that provide environmental protection, emissions control, and energy conservation.
Our expertise in diverse material technologies and specialized engineering capabilities enables us to engineer and manufacture innovative thermal insulation solutions for a wide range of applications across many industries.
Vertical integration and a strong commitment to research and development provides our customers with cost-effective solutions for applications ranging from seals for gas fireplaces, to airbag fabric for spacecrafts.
We utilize a broad range of materials to ensure our customers get a product specifically suited to their application. Our materials can withstand temperatures ranging from 400ºF • 204ºC to over 5000ºF • 2760ºC (no oxygen present), and include:
Silica fabrics and textiles
Coated fabrics
Fabricated thermal protection seals, blankets and curtains
Thermal insulation blankets and papers
High performance industrial textiles
Refractory cements, coatings and moldables
Since 1976, Mid-Mountain has been servicing the global market in industries such as Aluminum, Aerospace, Automotive, Appliance, Hearth Products, Primary Metals, Petrochemical, Foundries, Power Generation, and many more.
We at Mid-Mountain welcome the opportunity to work with your company, to find better ways to protect your people, your equipment, and our environment. In partnership we can engineer unique, cost effective solutions to your thermal application requirements.