Selecting the Best Thermal Insulation
Featured Product from Mid-Mountain Materials, Inc.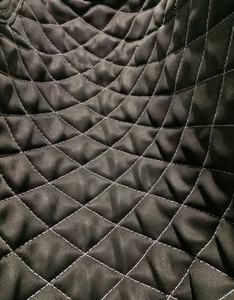 Selecting the Best Thermal Insulation: 5 Things to Consider
Commercial- and industrial grade thermal insulation covers a wide range of materials and product formats. Most insulation types are primarily designed to inhibit costly or potentially damaging heat transfer within mechanical systems. Yet the plethora of design options available enables developers and process engineers to finely tailor their thermal insulation products to suit specific end-use conditions.
At Mid-Mountain Materials, Inc. we develop tailormade thermal insulation solutions for clients in all manner of industries, building on a tried-and-tested catalog of insulating materials. In this article, we will outline five things you should consider for selecting the best thermal insulation for your application.
For instance: some industrial sealing applications may require a moldable refractory cement while others would benefit more from a die-cut fiberglass gasket. Selecting the best thermal insulation subsequently demands an application-focussed approach.
Read More: What is Thermal Insulation & How is It Used?
1)Understanding Your Application Conditions
Predicting how a specific insulation material/composite will perform in your market requires a thorough understanding of your application conditions. All thermal insulation materials are offered with nominal performance values in terms of thermal conductivity, maximum temperature range, and so on. However, certain operating conditions can mitigate the as-marketed properties of insulation materials. Understanding the ongoing application conditions can help you determine the best thermal insulation for long-lasting performance and significant ROIs.
2)Thermal Insulation Material & Configuration
Understanding the operating conditions can help you predict the level of dimensional and performance changes that candidate insulation materials may undergo over time. This can help you diagnose the right material for your application and objectives. Various fabrics and textiles satisfy the temperature demands for industrial applications but require additional coating or treatment to withstand peripheral conditions (i.e. humidity). These can then be configured in a range of formats for unique demands, from braided ropes to non-woven blankets.
3)Temperature Range
Gaining a full perspective of typical and peak operating conditions is essential to determining the full temperature range of your thermal insulation. Most insulating products are advertised with two temperature specifications: continuous and peak use temperatures. The latter is key for providing extra performance in the case of atypical operating conditions.
Read More:Fabricated Thermal Seals for High-Temperature Applications
4)Additional Resistance Requirements
Once more underpinned by your application conditions, the next thing to consider is any additional resistance requirements. By this, we mean potentially damaging factors that could impact the performance of your thermal insulation. These could range across a broad spectrum of chemical and mechanical issues, such as:
Abrasion from moving equipment
Burning via direct flame impingement
Chemical attack from harsh process materials
Damage due to thermal shock
Performance changes due to moisture ingress

5)Ease of Installation
Lastly, you should consider the ease of installation when choosing the configuration of your thermal insulation solution. Can you afford to shut down parts of your production line while permanent insulating materials are installed? Or, is a permanent insulator going to pose problems from a flexibility perspective down the line?
At Mid-Mountain, we offer vertically-integrated thermal insulation products that take each of these key considerations into account. Contact us today if you would like to find the best thermal insulation product for your specific application.
Looking for something specific?
We have application specific products to suit your needs - compare details side-by-side, search, and sort all of them to find what you're looking for.
Search our Products
Mid-Mountain Materials
Mid-Mountain Materials, Inc is an insulation manufacturer providing heat resistant fabrics and thermal insulation that provide environmental protection, emissions control, and energy conservation.
We use a wide range of different materials for our heat-resistant fabrics to ensure we can provide a cost-effective solution for many different applications, including aerospace, robotics, and welding.
Our products can provide thermal insulation at temperatures of up to 5000oF, and can also provide protection against chemicals, molten splash, and abrasion.