Using Refractory Cements
Featured Product from Mid-Mountain Materials, Inc.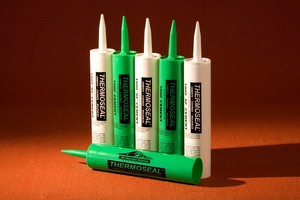 Using Refractory Cements in High Temperature Applications
Refractory cement is a material that retains its high strength properties at extremely high temperatures. It is often used in applications that require high strength, wear resistance, and thermal resistance.
The majority of refractory cements are a combination of clinker and an aggregate material. Clinker is the by-product of sintering in the production of cement, and it is a fused mineral, such as alumina, which is crushed into a fine powder. The aggregate material is coarser, and it is added to the refractory cement to provide unique properties such as temperature, erosion, or oxidation resistance.
There are many high temperature applications of refractory cements, and one of the most popular applications for these materials are industrial furnaces.
Refractory Cements in Furnaces
An industrial furnace is a piece of equipment used to perform heat treatment processes on a range of samples at extreme temperatures, some which can exceed 2000oF. Refractory cements are ideal for use in industrial furnaces due to their high temperature resistant properties.
As they maintain their strength at these extreme temperatures, refractory cements can be used to adhere structural components within the furnace, without the risk of breakage. They are also easily formed into different shapes, allowing any holes or cracks to be fixed with minimal maintenance.
Refractory cements also protect the industrial furnace, as they provide protection against flame erosion, corrosion, and thermal spalling.
Refractory Cements from Mid Mountain Material, Inc.
Mid-Mountain have developed and manufactured refractory cements that are suitable for use in high temperature applications. Part of the THERMOSEAL® range of products, the refractory cement is carefully developed to withstand thermal contraction and expansion, and they exhibit outstanding thermal insulation properties, high strength, and very low shrinkage.
Depending on the application requirements, the refractory cements are available in consistencies from a thick paste to thick cement. They have a continuous use limit ranging from 1000oF to 2000oF if working at higher temperatures.
Looking for something specific?
We have application specific products to suit your needs - compare details side-by-side, search, and sort all of them to find what you're looking for.
About Us
Mid-Mountain Materials, Inc is an insulation manufacturer providing heat resistant fabrics and thermal insulation that provide environmental protection, emissions control, and energy conservation.
We use a wide range of different materials for our heat-resistant fabrics to ensure we can provide a cost-effective solution for many different applications, including aerospace, robotics, and welding.
Our products can provide thermal insulation at temperatures of up to 5000oF, and can also provide protection against chemicals, molten splash, and abrasion. Learn more about us...