What Are Insulation Fabrics Used For In Aerospace?
Featured Product from Mid-Mountain Materials, Inc.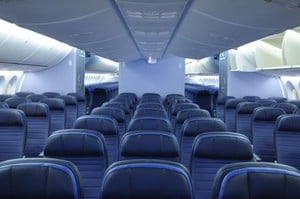 AEROSPACE INSULATION FABRICS FOR VIBRATION AND TEMPERATURE
Insulation fabrics serve a variety of purposes across the commercial and industrial sectors, but their primary use is to mitigate the transfer of heat between two objects. A secondary purpose of insulation fabric is to reduce the propagation of vibration, typically from moving machinery which could cause damage to interconnected subsystems. The applications of high-temperature and vibration-resistant fabrics naturally vary from furnace doors to aircraft loading walkways. They also come in a range of materials.
In the aerospace industry, insulation fabrics are often used to enhance the safety of critical processes. Mid-Mountain has been manufacturing insulation materials for a number of years and in this post we will outline what insulation fabrics are typically used in the aerospace industry.
What Are Insulation Fabrics Used For In Aerospace?
Insulation fabrics are used in aerospace to support emissions control, energy conservation, environmental protection, and as a requirement for passenger aircraft. Insulation helps to reduce the vibrations, regulate or withstand high temperatures as well as lower loud noises throughout an aircraft.
Some specific uses of insulation fabrics in the aerospace industry include:
Insulation around the jet engine components to prevent heat transfering to the cockpit or cabin.
Insulating parts of the cabin to help regulate temperatures and maintain a comfortable environment for those traveling.
Providing insulation to cargo containers to prevent fires from spreading
Insulation Fabrics at Mid-Mountain
At Mid-Mountain, insulation fabrics for the aerospace industry come in a variety of fabrics and configurations. The configurations available include papers, mats, or blankets and fabrics are usually ceramic, fiberglass, silica and vermiculite. The insulation fabric used will depend on the requirements of the engineers.
Advanced Ceramics
Ceramics cover a range of materials that are high-temperature resistant and have the ability to reduce heat transfer. Ceramics are being used in more applications than ever before in the aerospace industry as they also provide maximum thermal shock resistance, electrical insulation and support chemical stability.
Fiberglass
Fiberglass is used widely throughout the aerospace industry as it is suitable for numerous applications as well as being environmentally friendly. Fiberglass can be produced as blankets, jackets and covers for mechanical parts of planes and poses a range of benefits.
By using fiberglass in aircrafts it creates a safety layer of insulation to help reduce the chances of vapor and smoke entering passenger spaces as well as helping to reduce vibration between mechanical components.
Silica
Silica is a popular choice for acoustic and thermal insulation owing to its low thermal conductivity and thermal stability. It is often produced as an aerogel and used to insulate components in engines and exhaust pipes in aircrafts. Additionally, silica aerogels have been used as thermal insulation blankets to keep machinery safe at sub zero temperatures.
Vermiculite
Vermiculite is frequently used in thermal insulation blankets and machinery coatings. It is a highly flame and corrosion resistant material and works well as an insulation fabric in aircrafts.
Looking for Insulation Fabrics?
Mid-Mountain uses a range of unique material technologies to provide the most suitable materials for your applications. If you would like more information on insulation in the aerospace industry or any of our insulation fabrics, please don't hesitate to contact us.
Follow us on:
Watch>>>>Company Overview Mid Mountain Materials
Mid-Mountain Materials
Mid-Mountain Materials, Inc is an insulation manufacturer providing heat resistant fabrics and thermal insulation that provide environmental protection, emissions control, and energy conservation.
We use a wide range of different materials for our heat-resistant fabrics to ensure we can provide a cost-effective solution for many different applications, including aerospace, robotics, and welding.
Our products can provide thermal insulation at temperatures of up to 5000oF, and can also provide protection against chemicals, molten splash, and abrasion.