What Is A Removable Insulation Blanket?
Featured Product from Mid-Mountain Materials, Inc.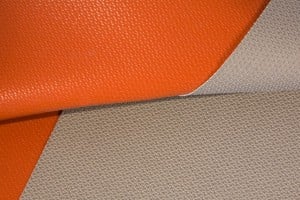 THE BENEFITS OF REMOVABLE INSULATION BLANKETS
Removable insulation blankets are used in applications with high temperatures and require an insulation barrier to prevent heat from escaping equipment. This blog post will explain the many benefits of using removable insulation blankets.
What Is A Removable Insulation Blanket?
Made from layers of insulating material, removable insulation blankets are incredibly versatile and can be used in numerous environments where materials are exposed to high operating temperatures. These removable blankets provide reusable insulation in applications such as oil and gas, power generation, aerospace, transportation, welding and others.
The Benefits Of A Removable Insulation Blanket:
Regardless of the industry, insulation blankets can be utilized to support workplace safety and ensure machinery runs as efficiently as possible.
The range of benefits include:
Saving energy
The sooner you insulate, the quicker you can prevent heat loss and reduce energy bills. You can also allow your processes to run more efficiently by preventing unnecessary heat loss.
Keeping temperatures regulated
Removable insulation blankets are beneficial for regulating pipes and other pipes' temperatures. Doing so is vital for the safety of your workplace and for extending the service life of the equipment. If pipes, valves, and so on, get too hot, there is a risk of employees coming into contact with them and burning themselves. On the other hand, pipes that get too cold are at risk of cracking, freezing and other damage.
Reducing noise levels
Insulating materials can help reduce the loud noises of equipment, which as a result could help improve employees' working conditions as it will enhance communication levels and enable people to remain aware of their surroundings. Prolonged exposure to loud noises can also permanently and severely affect a person's hearing.
Extending service life
Not only do insulation blankets work to retain heat, but they can also serve as a protective barrier against accidents or adverse weather conditions. Adding a layer of protection to your equipment will help to extend the life of your equipment.
Improving workplace safety
Uninsulated equipment can pose numerous risks to those working in the vicinity, including burns, skin damage and fatalities. A company must operate within the legal safety limits, and insulation can help act as a safety barrier against high temperatures.
Reducing costs
Supporting the above benefits of insulation blankets will enable you to save money in the short and long term. The extended service life of a product reduces the need to suddenly repair or replace it, reducing waste and saving energy can bring costs down and utilize money elsewhere.
Why Use Mid-Mountain Materials, Inc.?
For more than 40 years, Mid-Mountain has been manufacturing high-temperature-resistant materials suitable for various applications. We can produce standard and custom insulation products with a range of thermal insulation materials, from fiberglass to silica.
To purchase from our THERMOPAK® range of products, which includes removable insulation blankets, or for more information on any of our products, please contact a member of our team.
Follow us on:
Watch>>>>Company Overview Mid Mountain Materials
Mid-Mountain Materials
Mid-Mountain Materials, Inc is an insulation manufacturer providing heat resistant fabrics and thermal insulation that provide environmental protection, emissions control, and energy conservation.
We use a wide range of different materials for our heat-resistant fabrics to ensure we can provide a cost-effective solution for many different applications, including aerospace, robotics, and welding.
Our products can provide thermal insulation at temperatures of up to 5000oF, and can also provide protection against chemicals, molten splash, and abrasion.