G05 Tray Handler™
Service Detail from Mikron Automation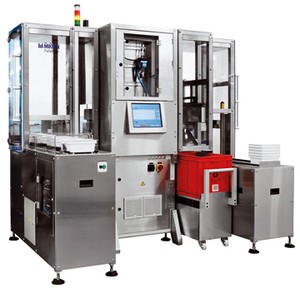 High-performance tray handler from single tray to multi-stack for tray size, from 200x300 to 400x600 mm, and designed for parts that are sensitive to damage or contamination if fed using other methods such as bowl feeders.

The standardized building blocks concept allows easy integration of additional in-tray process such as lid handling, inkjet printing, quality inspection.

The Mikron G05 Tray Handler is compliant with clean-room production, ISO class 7.
---