Specialty Intermediate Chemicals
Product Announcement from Milliken & Company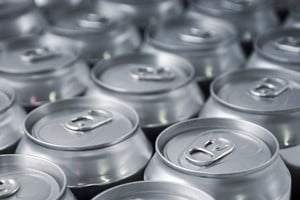 Our line of specialty intermediate chemicals is respected by manufacturers for the way they promote cost-effective processing.
Our flexibility makes our service and support offering the best in the industry. Milliken's laboratories in Spartanburg, South Carolina are equipped with the tools and the staff necessary to quickly provide you with custom product samples for your testing and qualification needs. When you have decided on your exact product specifications, our production site's extensive blend facilities and fully dedicated staff can step up processing to fill the order you require, big or small.
We pride ourselves on giving you solutions to run your facilities well, to produce high quality products, and to serve your customers in the best possible way. Ask our experienced staff how Milliken's specialty chemicals can help you achieve your goals.


Products
Anhydrides - alkenyl succinic anhydrides for curing agents, corrosion inhibitors, and intermediates
Lubestat®, Syn Lube™, Syn Stat® - line of lubricant and anti-static agents for processing synthetic fibers and yarns
Syn Fac® - alkoxylates, available in a broad range
Other Specialty Chemicals - a saturated diol produced by catalytic reduction of Bisphenol A
---