ViviTint® Colorants
Product Announcement from Milliken & Company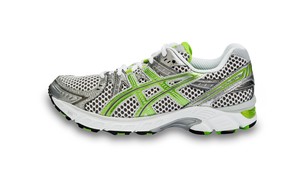 ViviTint® colorants from Milliken are easy-to-use, homogeneous liquids that offer the exceptional transparency and vibrant color of dyes, with the low color migration properties of pigments. These low-viscosity, concentrated colors are easily applied in both dry- and post-treatment manufacturing processes for synthetic leather.
Our colorants allow you to achieve fantastic results in your final product. ViviTint products provide nearly limitless color space with the six colors in our standard offering. The possibilities are endless, as ViviTint's vibrant, broad color makes for an eye-catching transparency, allowing for crystal, metallic, pull-up, and other special effects as well.

Of course, ViviTint colors' beauty is matched by its quality. These liquid colorants are exceptionally easy to handle, making for easy mixing and quicker processing times. And in the final product, ViviTint colorants feature extremely low migration from the synthetic leather to PVC or other surfaces.
Advantages to using ViviTint®

Bright, vivid color - End products see consistent shades and hues, all produced by our six primary colors.
Transparency - Produces crystal-like effect
Low Migration - Inhibits color transfer to release paper during dry process and from finished goods.
Thermal Stability - ViviTint colorants are more thermally stable than typical dyes and retain color intensity in most post-treatment processes such as embossing
Service and support - Our team of color experts can help you formulate exactly the shade you need, as well as provide you information on producing consistent, high quality products with Milliken colorants.
Environmental sustainability - As a liquid colorant not manufactured with heavy metals, ViviTint colors contribute to sustainable, environmentally conscious manufacturing efforts. Our product is independently certified by SGS to meet EU Directive 2002-61-EC.

For more information on how ViviTint colorants could enhance the quality of your products, see our technical literature or contact us today.
---