Thermistor Temperature Sensors
Featured Product from Minco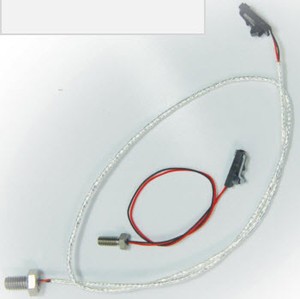 We push engineering boundaries to provide customer solutions in life science, aerospace, defense and military, electronics, and industrial and commercial manufacturing. In fact, our engineers regularly partner with customers to plan, design and integrate the best solutions for their unique product needs when a standard component simply does not fit an application.
Many challenges brought to us require advanced expertise that spans all of Minco's engineering disciplines. From avionic systems and defense satellites to medical imaging and dental surgical instruments, our application solutions are innovative, practical and likely to include the integration of thermal, flex circuit, and sensor and instrument design.
In the six decades that Minco has been in business, we have established working relationships with thousands of customer engineering teams. Our approach has always been one of freely sharing our design and manufacturing knowledge and experience and our New Product Introduction (NPI) process combines risk assessment, experienced engineering, and supply assurance to create a win-win opportunity for both our customers and Minco.
Hand-in-glove with our engineering capabilities is our ability to take any design from prototype to production thereby simplifying the supply chain and improving response time.