Smart Weighing
Featured Product from Minebea Intec GmbH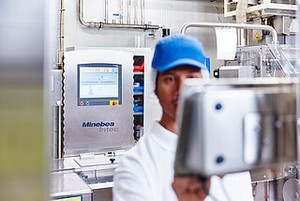 In addition to quality assurance, modern weighing or inspection solutions and supporting software are also suitable for increasing the efficiency of production. The adjustment screws that production operators can turn are as versatile as the products they manufacture. Minebea Intec's portfolio offers a wide range of options for increasing output and product quality.
Checkweighers: How trend control eliminates overfills and underfills
For most checkweigher models Minebea Intec offers the option of a trend control. With this option, unnecessary overfilling or underfilling can be avoided, thus saving material costs.
More information on www.minebea-intec.com