Double Conversion UPS System in Single Phase
Product Announcement from Mitsubishi Electric Power Products, Inc.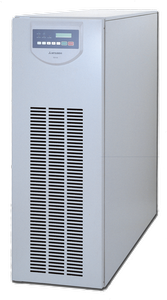 Mitsubishi Electric is the world's leading manufacturer of power transistors and is at the leading edge of technology in designing UPS systems. Coupled with its experience in bringing you the latest technological advances and innovative products, Mitsubishi Electric breeds confidence with its renowned quality and reliability.
The 7011A Series UPS system is a true on-line, double conversion UPS system that will protect your equipment against any power problem. An unparalleled single-phase UPS system that was developed to protect the most critical of applications.
Rely on Mitsubishi Electric to give you the confidence you need to protect all of your critical data equipment. Mitsubishi Electric understands the importance of protecting your equipment and data from undesired power problems and failures. Mitsubishi Electric – your power protection solution provider.
IGBT Technology in the 7011A Series
Mitsubishi Electric is the world's leading manufacturer of advanced, high performance Insulated Gate Bipolar Transistors (IGBT). Mitsubishi utilized their IGBT market expertise by incorporating IGBT technology in the converter and inverter sections of the 7011A Series. These advanced, high performance transistors provide a variety of intelligent features, including:
Large power capabilities
Low control power consumption
High speed switching
Generator compatible
Low input current THD
Low audible noise
---