ISO Category IV Vibration Analysis Certification
Product Announcement from Mobius Institute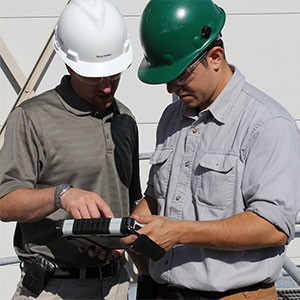 Mobius Institute's ISO Category IV vibration analyst course and certification is ISO/IEC 17024 and ISO 18436-1 accredited. Delivered in a blended learning format, Part 1 of the course is delivered via Distance Learning and Part 2 is presented as a week-long live classroom course. Using Mobius Institute's renown CrystalCLEAR technology, our students understand more and are more successful.
Part 1 of the course is delivered by Distance Learning by Jason Tranter, Mobius Institute's founder. Learn at your own pace, from your own computer and repeat any lesson for which you would like more time covering.
Part 2 of the course is delivered in Houston, Texas, by, Robert Eisenmann Sr., P.E., an expert in advanced vibration analysis and rotordynamic topics. Mr. Eisenmann willingly shares over 48 years of industrial knowledge and experience. He has dealt with process machinery throughout his career beginning in 1964 with operating plant experience at Shell Oil and Northern Petrochemical working in design, construction, startup, operations, and maintenance positions. In 1972 he began consulting work with Dow Industrial Services, followed by Endevco - Machinery Health Monitoring. During 1976 he joined Bently Nevada as a Senior Field Engineer; and in 1981 he was promoted to Vice-President of World Wide Sales & Service. Between 1985 and 2000, he founded and managed his own consulting company, Machinery Diagnostics, Inc. From 2000 to 2007 Sulzer-Hickham employed him as Principal Mechanical Engineer responsible for field troubleshooting, vibration analysis, plus rotordynamic calculations and evaluation. In January of 2010, he retired from GE Energy as Director of Global Machinery Diagnostics Services. He is currently President of Wilpat, Inc. providing machinery diagnostic training in a variety of seminar formats. From a technical standpoint, he has shared his acquired knowledge through lectures and technical publications in addition to the above referenced book. He is a retired registered Professional Engineer in Illinois, Nevada, and Texas, a lifetime member of ASME, NSPE, and a mechanical engineering graduate of the Illinois Institute of Technology, with graduate work at the University of Houston.
Mobius Institute's ISO Category IV vibration analyst training is unmatched in the industry. Learn more at http://www.mobiusinstitute.com/CAT4.
---