Machine Vibration Diagnostic iPhone App
Product Announcement from Mobius Institute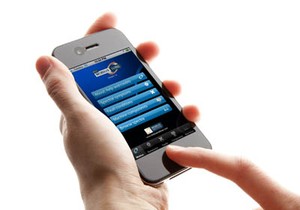 Mobius Institute Provides Machine Vibration Diagnostic Resource to Apple iPhone Users with the New Mobius iVibe™ Application
Vibration Analysts and Maintenance Managers Benefit from the Mobius iVibe™ Application with its Comprehensive Database of Machine Fault Profiles and Intuitive User Interface Allowing Impending Machine Problems to be Easily Identified.
Mobius Institute, the premier provider of vibration analysis and machine reliability training courses and products announced the release of its new application for the Apple iPhone™ or iPad™; Mobius iVibe. Having iVibe on your personal device is like having a machine vibration analysis expert in your hand, offering great value for a nominal cost of only $3.99.
iVibe is an extensive vibration analysis resource that assists the user to identify machine faults from various perspectives including viewing spectral symptoms, suspected fault conditions, by machine component or by browsing example spectra. iVibe not only covers the most common machine fault conditions, but also helps you diagnose more obscure conditions such as cavitation, rubbing, eccentric rotating assemblies, resonance, soft foot, improperly installed bearings, drive belt issues and more.
"Mobius iVibe is a must-have tool for any machine analyst with an Apple iPhone. It is a testament to the depth of our line of vibration analysis training products and certified training courses," said Jason Tranter, founder and managing director, Mobius Institute. "Being the most progressive condition monitoring training company in the market, we continuously look for new ways to make our customers successful."
Progressive machine analysts utilize the best resources available to them. Mobius iVibe is an ultra-convenient resource that replaces bulky reference materials and diagnostic wall charts. Mobius iVibe can be easily found by searching the App Store for iPhone.
---