iLearnAlignment
Product Announcement from Mobius Institute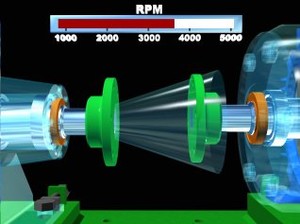 iLearnAlignment gives you the confidence to perform precision shaft alignment
iLearnAlignment is an interactive, computer-based training course for shaft alignment. It will take you step by step through the principles behind shaft alignment, and teach you how to align shafts with dial indicators and laser alignment systems.
Our interactive training, 3D movies, and excellent simulation program make iLearnAlignment a very effective training system.
Shaft alignment is a tough skill to master, and unless you do it often, the procedures are difficult to remember. Now you can use iLearnAlignment to learn how to align shafts, and use it again and again when refresher training is required.
Our narrated training provides an excellent overview of the fundamentals, and then dives into greater depth in all of the key areas:
Alignment math review,
Pre-alignment preparation,
Soft foot checks and correction,
Dial indicator operation,
Reverse-dial and rim-face methods,
Laser alignment operation,
Moving the machine,
Dynamic movement (& thermal growth),
Machine train alignment.
---