Axial Fans & Ventilation Products
Product Announcement from Moffitt Corporation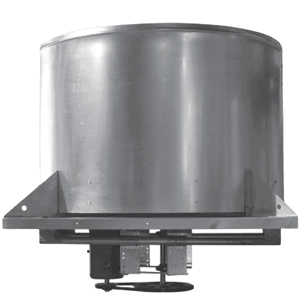 Moffitt Corporation offers low-profile axial upblast fans, propeller fans, and more. These fans are designed for exhausting stagnant and warm building air and to provide general building ventilation. These units are designed to effectively and economically remove high volumes of warm air from commercial and/or industrial buildings. Some facilities that utilize axial fans include:
Warehouses
Manufacturing Facilities
Assembly Plants
Chemical Plants
Foundries
Paper Mills
These fans can be placed directly over a source of contaminated or heated air, allowing direct upward venting. While other wall mounted exhausters may move contaminated air through other rooms or spaces, roof mounted exhausters move directly air out of the building.
Some of the Moffitt Axial Fan products include:
These fans work well on their own or integrated into a Moffitt Pressure Gravity system.

Play Axial Fans & Ventilation Products Video
---