Focus on your Building's Hotspots with ZOO
Service Detail from Moffitt Corporation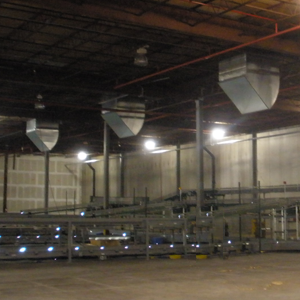 ZOO ventilation places a priority on worker comfort. Supplying cool air and removing hot air from certain areas can help maintain temperatures around workers within their specific work zone. This prevents the high cost of cooling the entire space when it may only be needed in a couple of key areas.
Cooling with ZOO can help you save money. Ventilating by zone allows for temperature conditions to be improved one space at a time as the budget allows. If only one or two lines are currently in operations, then only one or two lines need to be cooled. Later, as the workforce expands, further spot cooling can be installed to cool down those spots as well.
The ventilation design experts at Moffitt can help you pinpoint where ZOO can be implemented most effectively in your building.
Benefit from our knowledge and industry experience to improve comfort and efficiency. Contact us to learn more about our products that we implement in our ZOO approach.
---