Let Moffitt Design your Ventilation system
Service Detail from Moffitt Corporation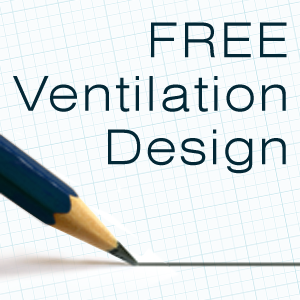 Moffitt Corporation offers free ventilation design for both retrofitted buildings and new construction.
Just call one of our Regional Sales Managers and tell him;
The specifications of your Facility (building plans and drawings are good too)
A list and or readout of heat gains from the Equipment used in your Facility (an estimate is fine)
Current Ventilation system and products in use at your building (to allow us to compare the systems)
We will work with you to crete an effective and efficient ventilation system, customized for your facility. We'll determine if Natural Ventilation is a good fit for your facility, and look into Pressure Gravity Systems or Powered Exhaust systems if it's not.
Moffitt can help you find the right ventilation for your building no matter what.
Have Moffitt design your ventilation system, for free today.
---