Moffitt Mechanical Ventilation Contracting
Service Detail from Moffitt Corporation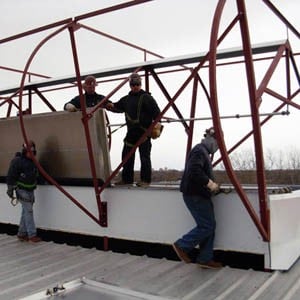 Moffitt Mechanical installs specialty ventilation devices such as Natural Ventilators, Wall Louvers, Roof and Wall fans, Duct work and more. Licsensed throughout the United States, Moffitt Mechanical has performed industrial ventilation and HVAC installation services in nearly every type of facility.
Along with the design team at Moffitt Corporation, and the custom fabrication services of Moffitt Fan Corporation, we can offer complete turn-key services for your project. We'll take the lead on your ventilation project and handle every stage from design to installation and start-up.
Contact a member of the Moffitt sales team to learn more today.
---