Maximum Dynamic Brushless Servo Motor
Featured Product from Moog Inc.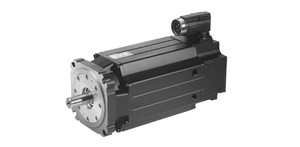 HIGH DYNAMICS FOR MORE PRODUCTION IN HIGH PERFORMANCE APPLICATIONS
Several machines across industries (such as injection molding machines) need to achieve very short acceleration and deceleration times. Traditional electric machine systems have limitations in acceleration and speed caused by the high inertia of their moving parts.
Moog Maximum Dynamic Brushless Servo Motors (MD Series) address the evolving need for greater dynamics through increased angular acceleration (ratio between peak torque and inertia) and higher performance in industrial applications. The electromagnetic design has exceptional overload capacity which result is an increase in the effective torque available to accelerate and decelerate the load, thereby enabling higher dynamics and reliability and improved cycle times and energy efficiency.
The wide range of MD series motors, combined with the ability to seamlessly integrate with existing infrastructure, reduces the need for redesign, limits cost and improves space utilization.
Moog also provides Servo Drives that are matched to the MD Series motors for optimized system performance.
Typical Applications
Plastics Machinery
Die Casting
Metal Forming and Presses
Food and Beverage Processing
Other General Industrial Automation
Learn more and download data sheets.