Moog Protokraft High-Speed Optoelectronic Comp.
Featured Product from Moog Inc.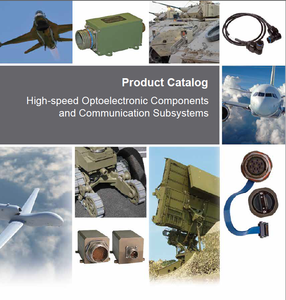 Moog Protokraft designs and manufactures high-speed optoelectronic components and communication subsystems for use in harsh environment networking equipment applications. Serving industrial, commercial, marine, aerospace, and defense applications, Moog Protokraft offers a variety of solutions, including:
Protokraft products are globally available for communication networks, radar systems, satellite communications, situational awareness systems, border security, UAV (Unmanned Aerial Vehicle) ground stations and subsea communication to name a few. This patented core technology allows our robust components to be packaged into cylindrical and / or rectangular connector shells.
Protokraft is AS9100 & ISO 9001 certified and has a worldwide sales support team.
Moog Protokraft manufactures components and systems qualified on many military platforms, including: F-16, F-18, F-22, F-35, Gripen, b-52, C-130, P-8, KC390, V-22, AW101 Merlin, UH-60, LCS, MK-15, WIN-T, PATRIOT, MRAP, JLTV, AN/TPS-80, AH-64, RQ-4 Global Hawk, MQ-1 Predator, MQ-9 Reaper, MQ-8 Fire Scout, among others.